Dental issues from the start
József had always had problems with his teeth, and many were unhealthy as early as when they first appeared. By the age of 48, things got serious: his gums and jaw bones were so severely atrophied that on his lowers the front teeth were loose, had started moving, and thus had lost their function and became unsuitable for biting; they had to be removed, and they were replaced by a dental bridge. The process didn't stop there, and soon his upper gum had also degenerated.
Incomplete set of teeth or dental implantation?
That's when he got in contact with Madenta. After a check-up, the head of Madenta, Dr. György Péter, outlined the possible solutions for József. He could either wait for his teeth to slowly fall out one by one, which would also mean he would also have to deal with a more widespread tooth loss, because the remaining loose, wobbly teeth can't be replaced by a prosthesis.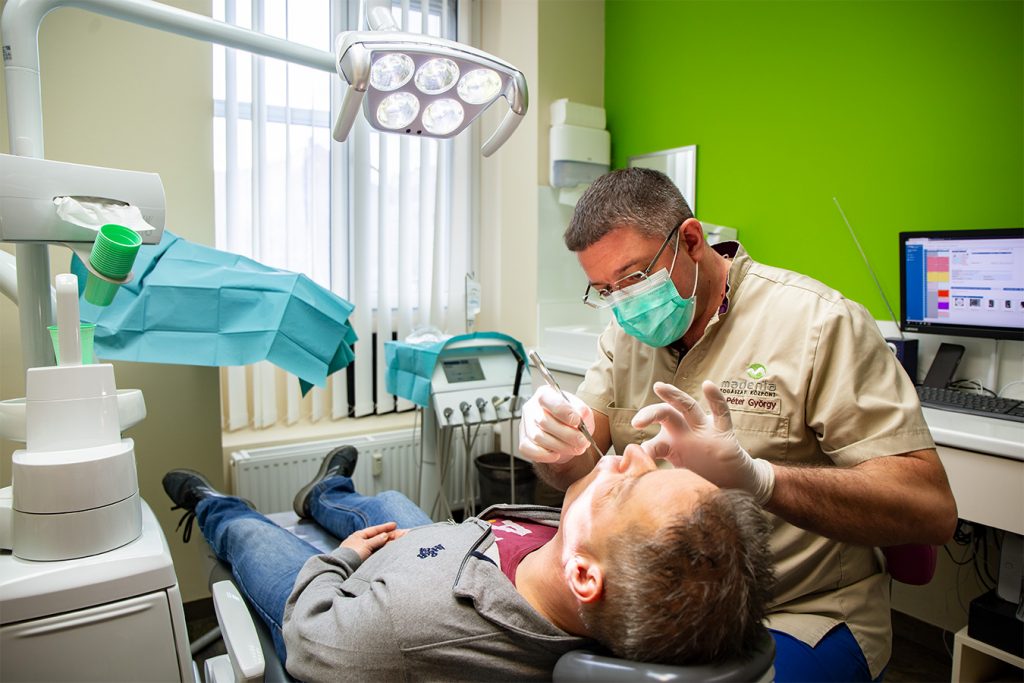 Or he could buy into the programme, meaning that all of his upper teeth would be extracted and replaced by implants.
"I did not want to live with missing teeth, because it would have made my everyday life impossible, so only the second option was acceptable. Time was a very important factor for me: I wanted to get back to work as soon as possible, whereas I have to talk with people every day, so my well-groomed appearance is essential."
"All-on-4" is the solution!
Dr. Péter recommended the All-on-4 procedure to József. The technology allows for the patient to receive a temporary, fixed bridge as early as the day after tooth extraction and implant insertion, as these specially designed implants which are inserted at a special angle can be used immediately.

With All-on-4 healing is also quick, and the final bridge is installed in 3-4 months. "I looked into the procedure thoroughly. Everyone who has undergone this procedure is grateful for the day it began."
A new smile within just a day
József woke up on the day of surgery without any anxiety. Thanks to the detailed information he had received, he knew what was going to happen as well as that he would be in competent hands at Madenta. The procedure went completely smoothly.
"Even though all my upper teeth were extracted, honestly, the most uncomfortable thing were the anesthetic shots!"
After the extractions, Dr. Péter inserted the four implant screws immediately and the next day those were fitted with a custom fixed, temporary denture. "Sometimes it still all seems unbelievable, when I think back to the fact that my life changed in barely 24 hours."

The 4 months following the operation went by without any problems: the fixed temporary replacement provided a completely satisfactory solution to avoid having any missing teeth.
Speed, accuracy, comfort? Intraoral Scanner!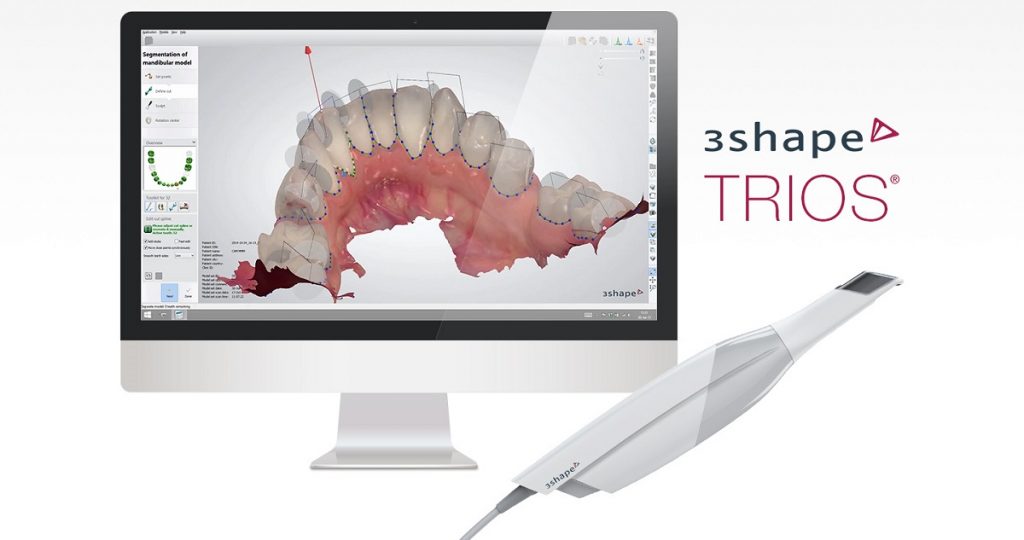 The final phase took place just 4 months after the surgery. Dr. Péter György made sure that the implants were functioning properly and then József's case was passed on to Dr. Erika Láda, who executes prosthetic work. The impression needed to make the final denture was not taken in the standard way, but with the help of an intraoral scanner.
An eternal smile
The final denture was completed in a few days and did not require an adjustment, but was perfectly fitted to József's mouth, thanks to the professionalism of the dentist and dental technician as well as the use of the intraoral scanner. "When the doctor first put the denture in my mouth, it was as if that had always been there."
"It gave me a natural look and feel and nothing I did felt unusual or needed adjusting. Of course, it is also important that it is beautiful, strong and durable, owing to the zirconium material used, but what I was most impressed with was that it felt like my own right away. What Madenta gave me my was my real smile!"
A happy and satisfied patient
And how does József sum up the treatment at Madenta?
"It was the best decision of my life. When I committed myself to doing it, I bore only hope, but now I know that by starting the treatment I decided to start a new life, a liberated and happy one."