QUALITY OF SERVICES
Hungarian medical and dental universities are well-known throughout Europe for their scientific achievements and outstanding level of training/education, which is why a vast number of foreign students attend medical school in Budapest and other cities in Hungary. This quality education ensures that patients like you receive treatments from the very best specialists using state-of-the-art equipment in an exemplary private clinic like Madenta.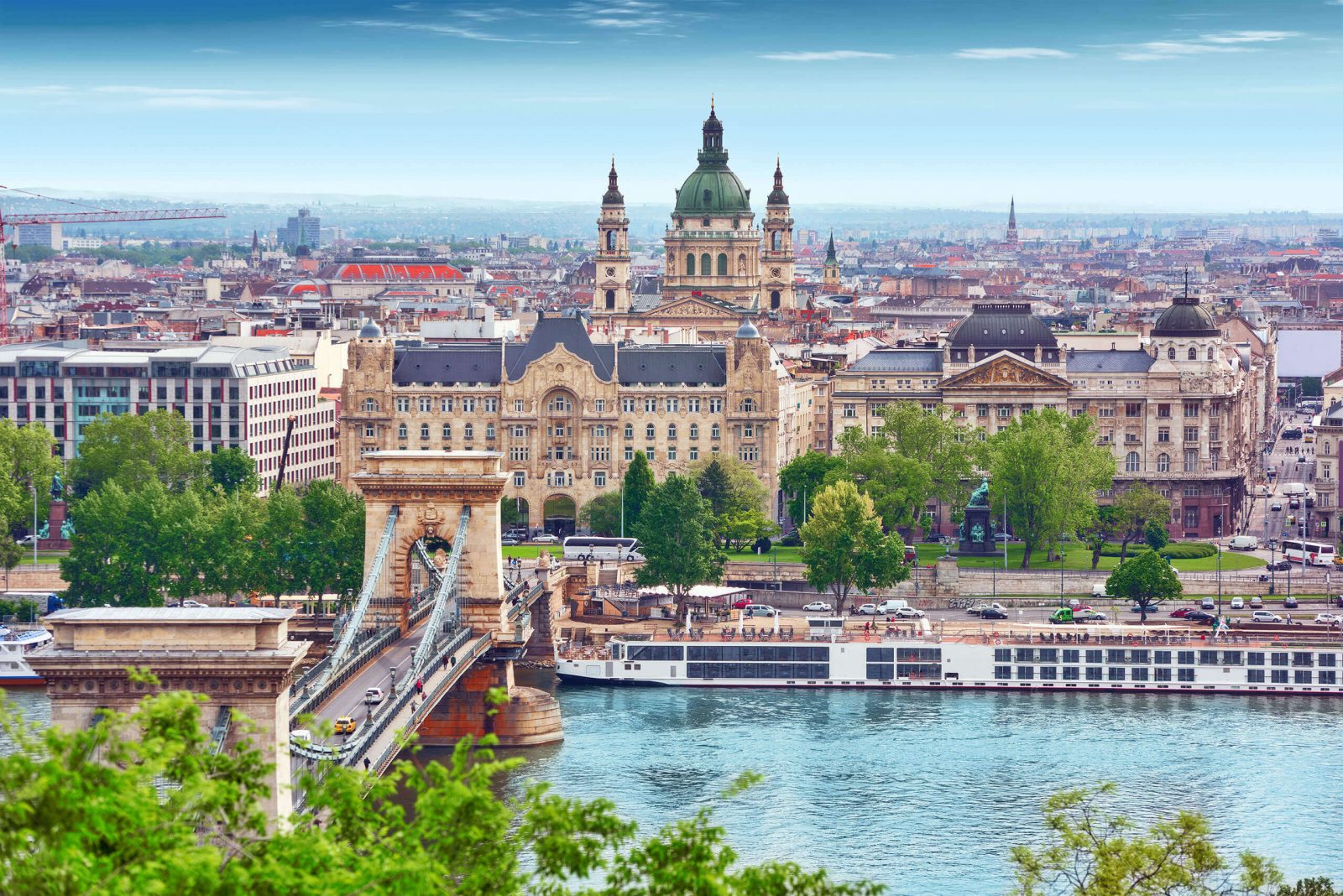 Besides dentistry, you can get great value for money in ophthalmological services, too. Dental treatments are cheaper in Hungary because almost everything there is less expensive than in western European countries. Although the materials used in the country's dental practices are the same premium grade brands used everywhere else, lower salaries, and the lower maintenance costs of dental clinics and laboratories make dental treatment rates more affordable for patients from abroad.

In Hungary, university-level dental education's traditions go back more than 150 years. Thanks to the training of dentists, recognized everywhere in Europe, (even globally, thanks to the high-level training of the Faculty of Dental Medicine founded in 1955, at the Semmelweis University of Budapest) and considering the large number of cases treated, the know-how and competence of Hungarian periodontists and dentists are considered exceptional. The country's dental technicians responsible for manufacturing and assembly are equally well trained and possess extensive knowledge in their fields. In Hungary, dental tourism goes back more than 20 years, which has resulted in a 10 to 15-year technological lead for the country's dental health industry compared to other countries'. Our clinic, with its dedicated and committed professional team, has almost 20 years of experience. Our name, "Madenta," stands for quality and credibility.
RELAX IN A THERMAL BATH
Thanks to a unique geological gift, Budapest lies on an abundance of thermal springs. Whether you are an experienced spa enthusiast or a first timer, you will be impressed by Budapest's historic baths. With a bathing culture dating back to Roman times, there's a lot to discover, from original Turkish bathhouses (Rudas) to neo-Baroque (Széchenyi) and Art Nouveau masterpieces (Gellért). Plus, thermal baths are a great way to relax after a day of touring the city.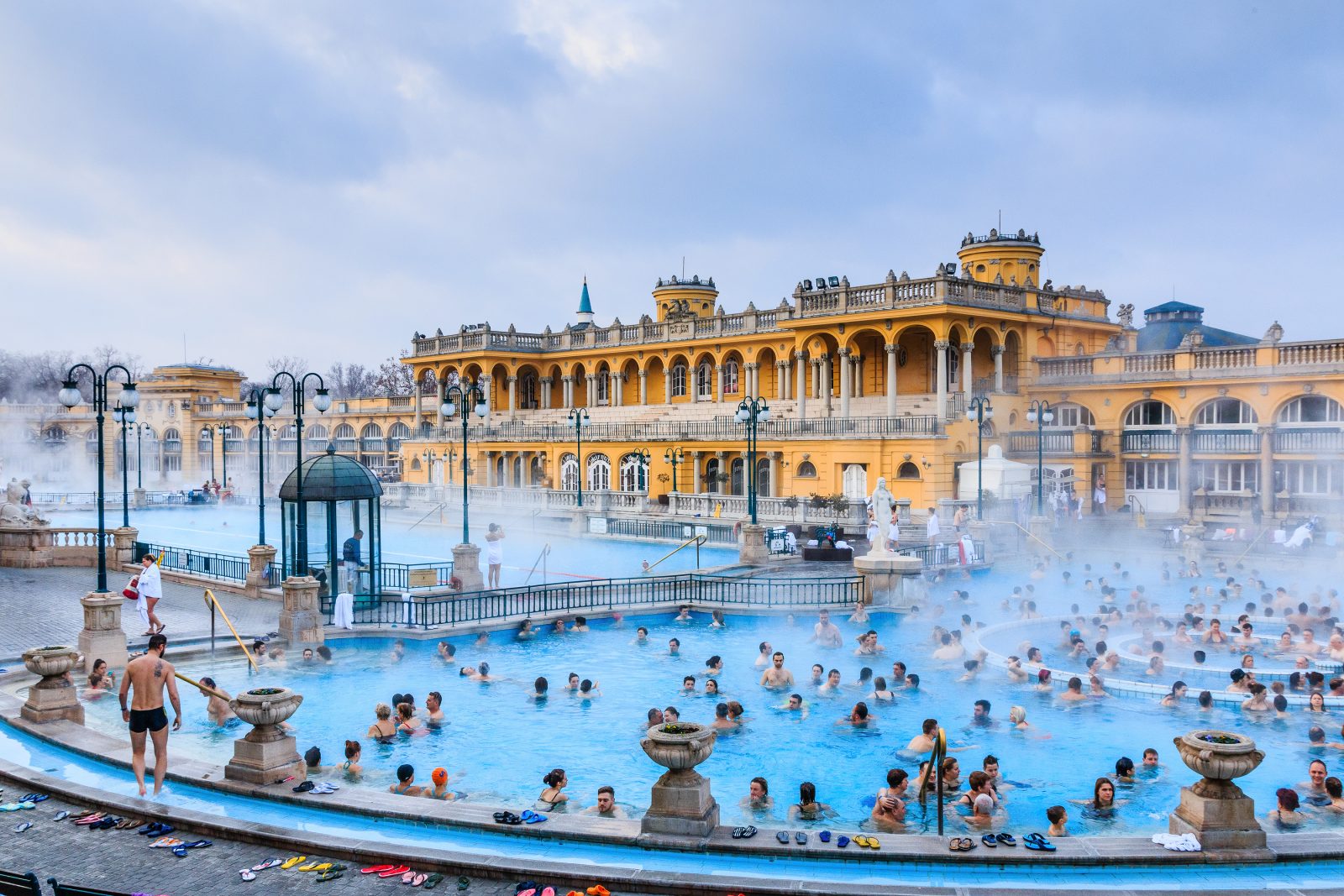 BEAUTIFUL CITY
Did you know that Budapest was recently named the most welcoming European city? Striking bridges, a majestic Parliament building, spectacular Art Nouveau palaces, a picturesque castle: Budapest is chock full of things to see! Known for its beautiful architecture, you'll find everything from Roman ruins to Gothic arches and Turkish bath houses to late 19th century mansions. A cultural metropolis, Budapest is home to one of the most beautiful opera houses in the world and is also a popular destination for festivals, like the famous Sziget Festival, a real European Woodstock, which attracts a large crowd each year.
CULINARY EXPERIENCE
Hungary is famous for its cuisine and Budapest is a great foodie destination. Whether it's the famous Central Market Hall or award winning restaurants, there is something for everyone. Your visit to Hungary's capital would not be complete without tasting the country's great wines. See, taste, smell, savour, enjoy!

BUDAPEST
Discover Budapest!
Whether in summer or winter, Budapest has a lot to offer: thermal baths or boat trips on the Danube, concerts or quiet coffee houses, shop, stroll or sightsee – everyone will find something to their liking. You can also enjoy Hungarian cuisine – at the latest after completing your dental treatment! New teeth will lead to new experiences.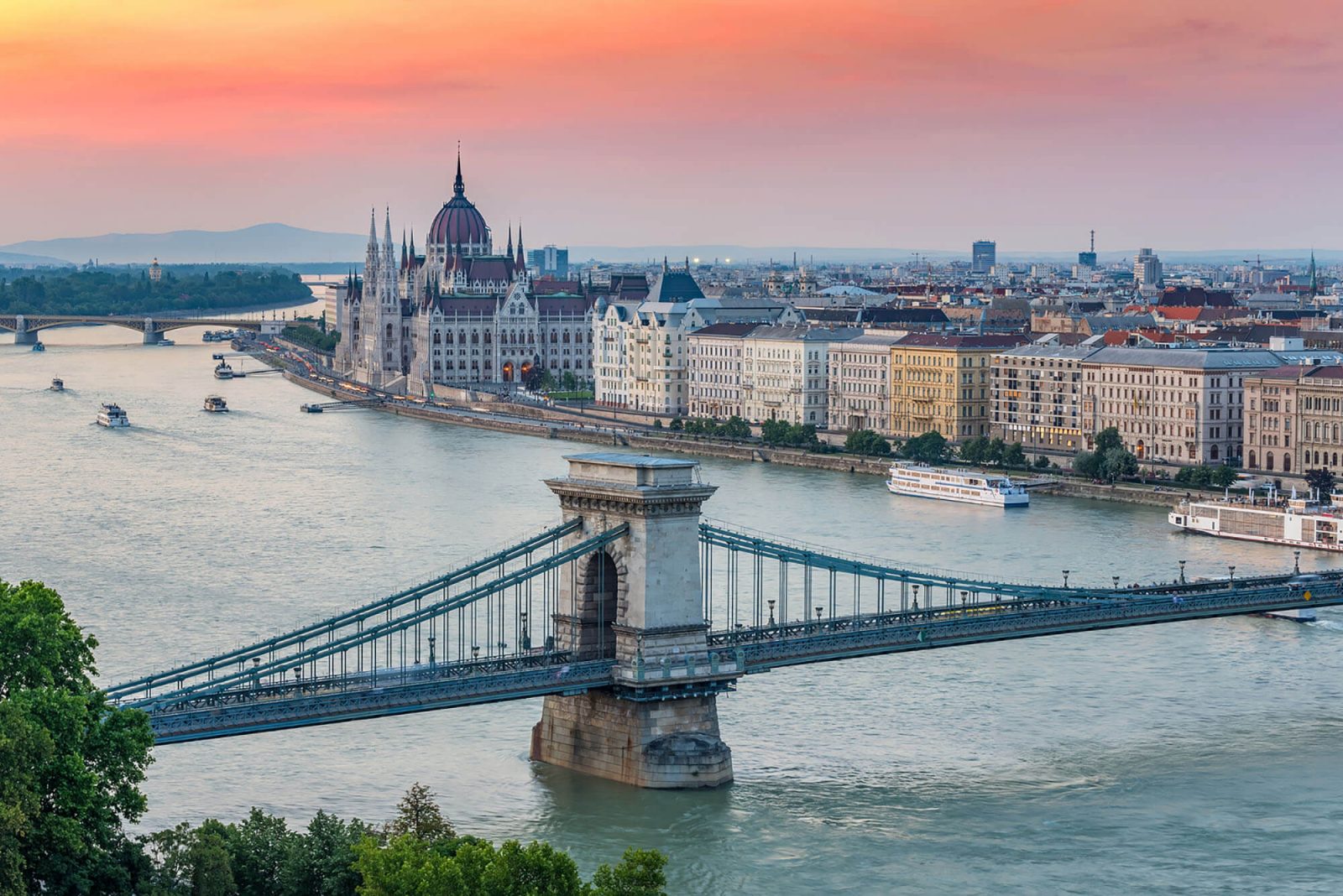 THE FISHERMAN'S BASTION
The Fisherman's Bastion is one of the most famous sights of Budapest, most likely named after the nearby fishing market. Nowadays, it has a completely different function: a rendezvous on the Fisherman's Bastion is not the start of a love story, but its hidden nooks and stone benches are popular kissing places. Even the Bastion itself, decorated with flourishes, stairs, fairytale images, five turrets and a main tower and a number of levels is a bit like a wedding cake. From here you can also enjoy a magnificent view of the Danube, Margaret Island and the old town.
Address: Budapest, Szentháromság tér, 1014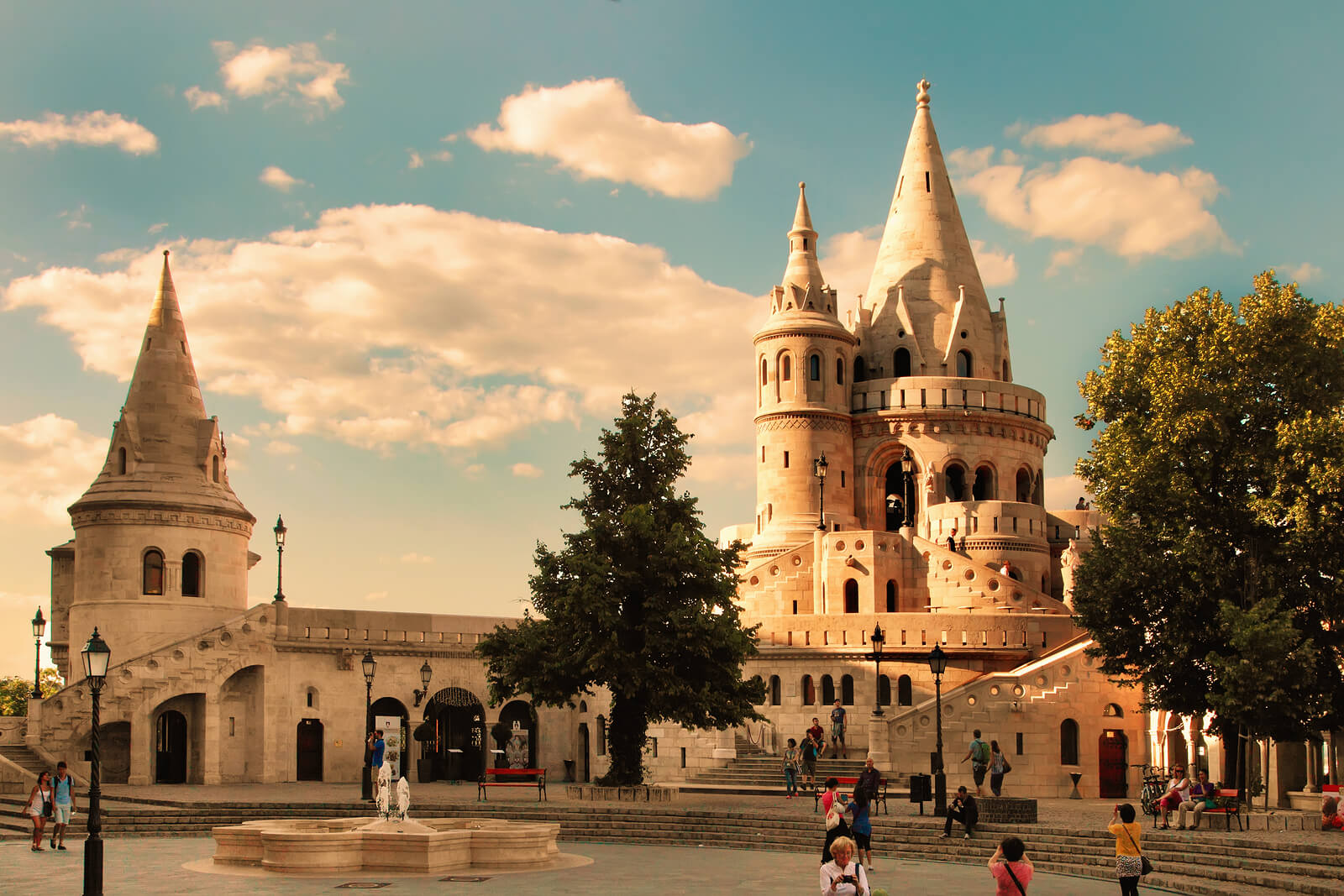 DOHÁNY STREET SYNAGOGUE
An important symbol of Hungarian Judaism, this Moorish style building, which was built in 1859, is Europe's largest and the second largest synagogue in the world; its size reflects the importance of contemporary Jewry in Budapest. The stunning temple is still a place of worship today, but it also hosts cultural programs and concerts. It can be visited all year long, but is closed on Saturdays and Jewish holidays. All admission tickets include multilingual guided tours.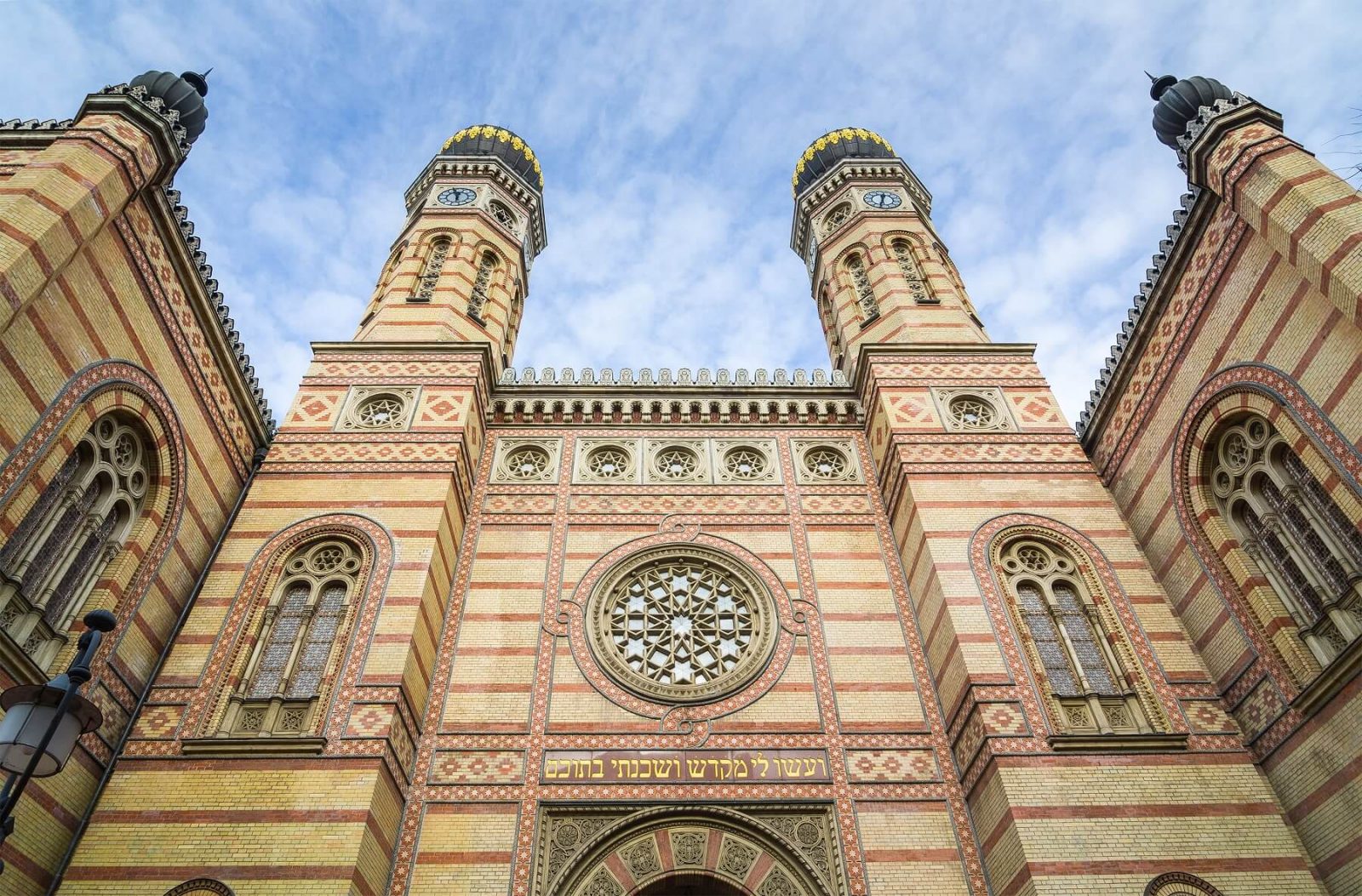 MATTHIAS CHURCH
Its centuries-old, rich musical life elevated Hungary's prominence as a centre for ecclesiastical music. The neo-Gothic church, decorated with colourful Zsolnay tiles on its roof, was built from snow-white limestone. Its exotic interior makes for a dignified setting for both worship and music events, like the regular, free organ concerts there on Sundays.
Address: Budapest, Szentháromság tér 2.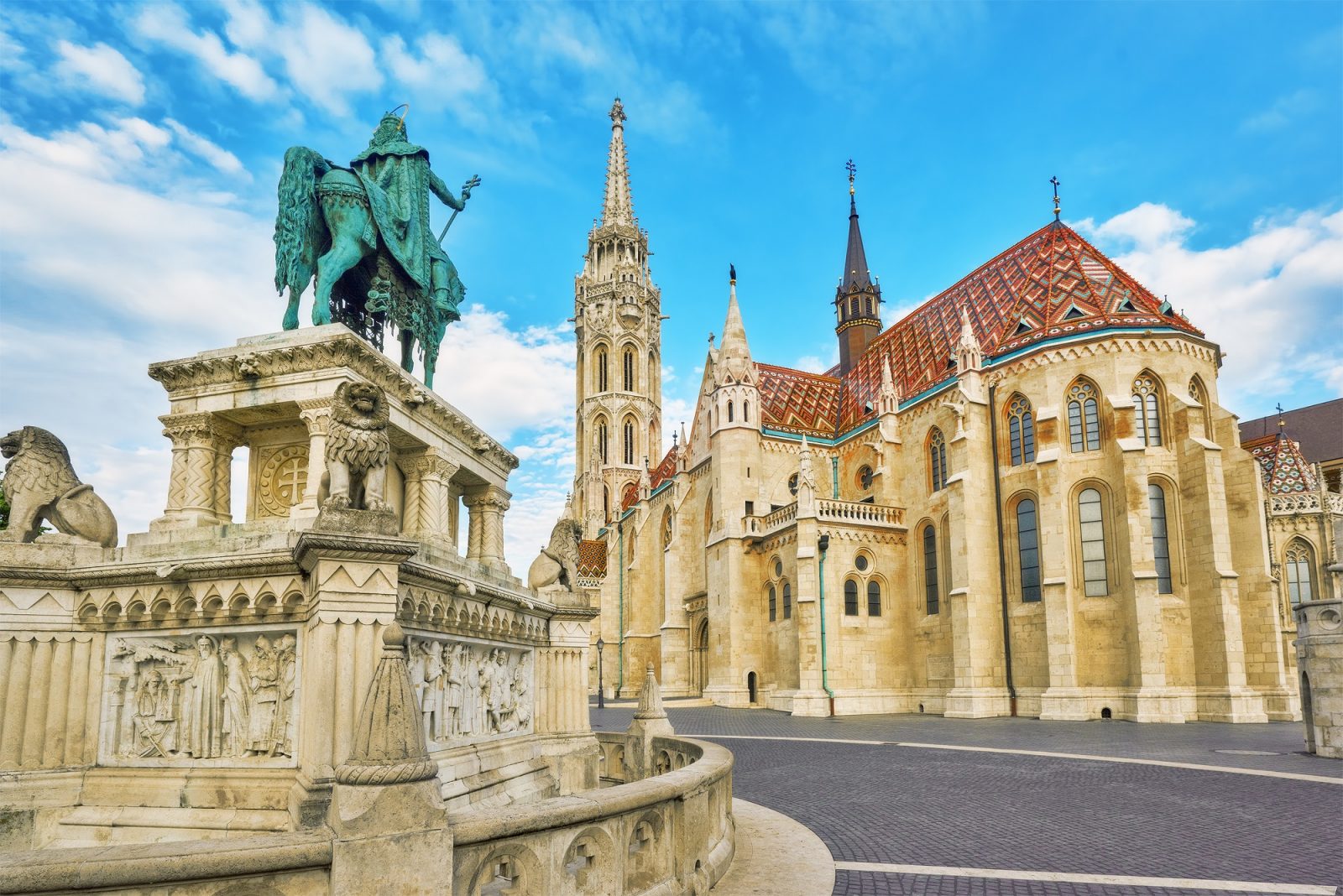 VAJDAHUNYAD CASTLE
The building complex, accessible via four bridges, is not only one of the most romantic sights of the capital, but also represents history itself. The complex, designed for the Millennium celebrations of 1896, depicts the 1,000-year history of Hungarian architecture in "three dimensions." The charming walls of the castle make for a cozy setting for numerous musical events of various genres.
Address: Budapest, XIV. district, Városliget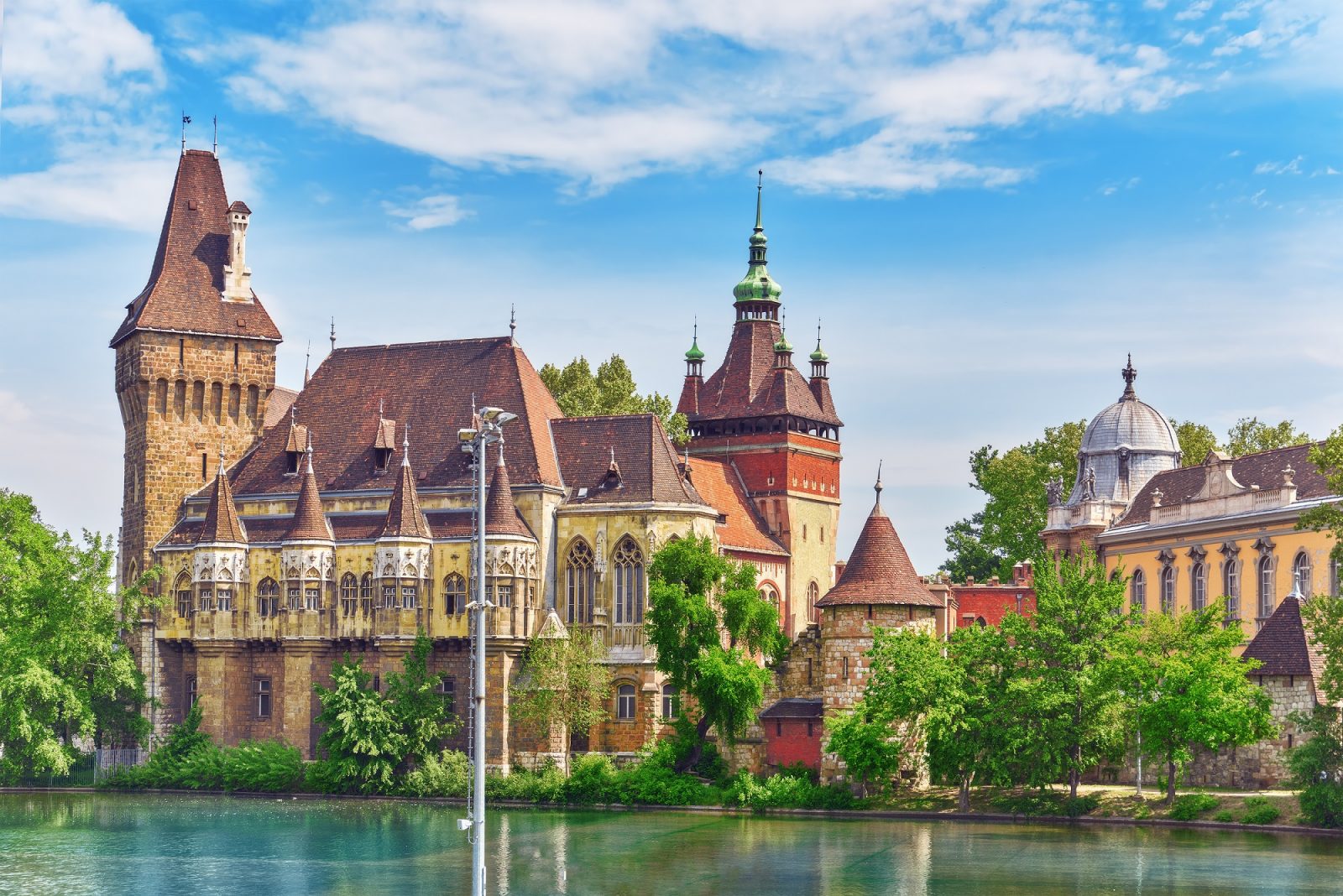 SZÉCHENYI CHAIN BRIDGE
(known as the Chain Bridge)
This is the oldest, most famous bridge on the Danube, connecting Buda and Pest. The eye-catching, glamorous, unforgettable sight of the structure is a symbol of the Hungarian capital. The bridge is often closed to vehicle traffic in the summer months on weekends and for certain celebrations to allow pedestrians and picnics free reign.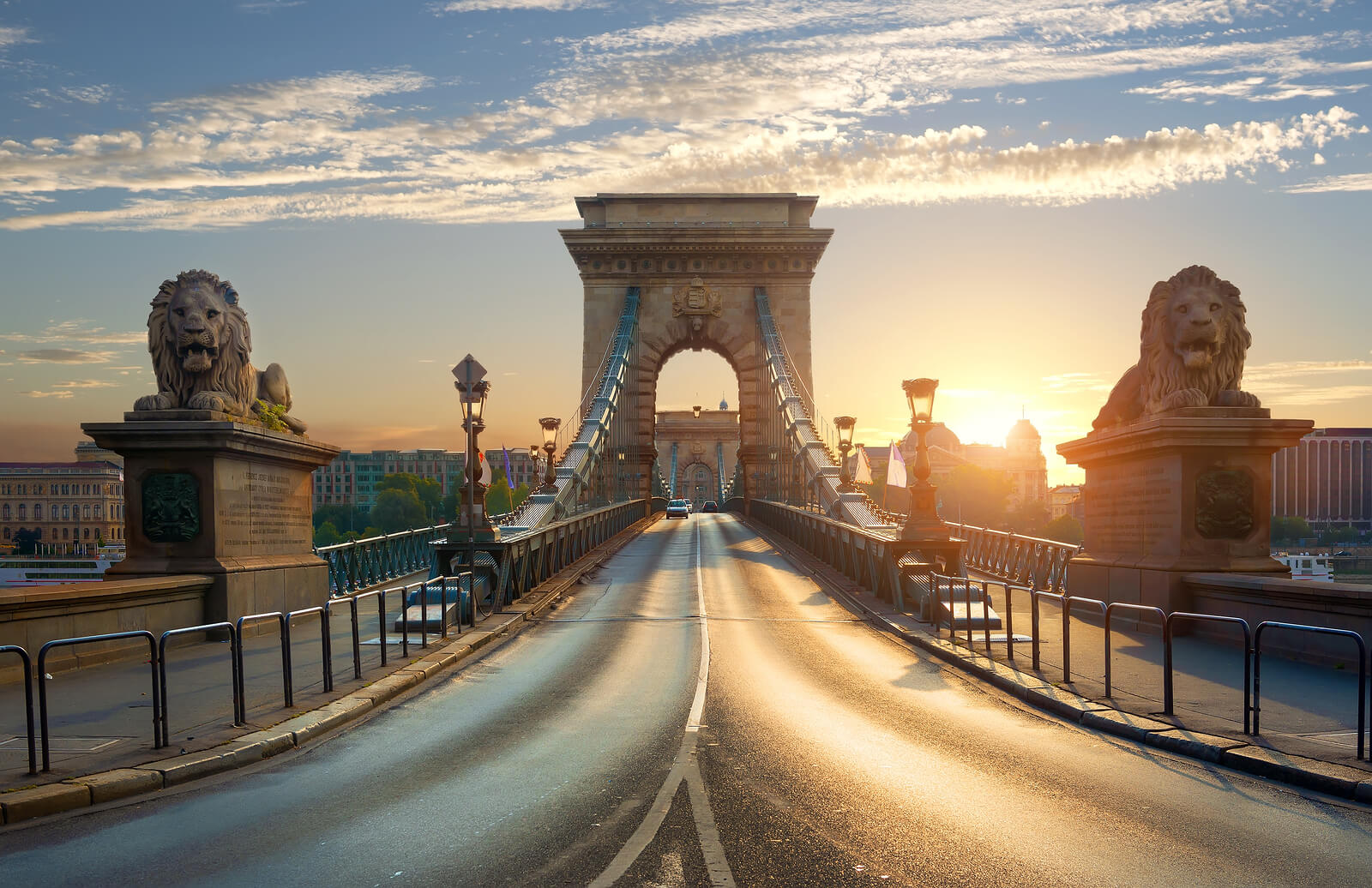 SZÉCHENYI THERMAL BATH
and Swimming pool
The Széchenyi is Europe's largest spa complex. Its medicinal water flows from the capital's second deepest well, which is 1246 meters deep, to the surface. The water, which emanates from the heart of Városliget park, is recommended for joint and spine ailments, arthritis, orthopedic surgeries and post-accident rehabilitation, nerve pain, and osteoporosis. While relaxation is almost guaranteed, the facility's mainly neo-Renaissance elements also offer an unforgettable aesthetic experience. The Széchenyi is open all year round.
MARGARET ISLAND
Margit Sziget is an island on the Danube river set between the two halves of Budapest. Apart from some hotels, catering and sport facilities, and a water tower built in 1911, there are no buildings there – it is one of the capital's huge parks, with medieval sacral architectural monuments, sculpture estates, a petting zoo, ponds, a running trail and diverse flora and fauna. On the south-eastern portion there is a fountain with a diameter of 36 meters whose central water jet shoots more than 25 meters in height, in summer.
BUDAPEST ZOO AND BOTANICAL GARDEN
(popularly known as "the Zoo")
Containing Hungary's oldest and largest collection of zoological gardens, this facility at the heart of Városliget is a nature reserve. Today, it is one of the most visited cultural public institutions in Hungary, with more than 1 million visitors annually. One of the specialties of the zoo is its turn-of-the-century architectural atmosphere. Its buildings and structures received historically protected status in 2009. Within the zoo there are several remarkable works of art: some decorative elements of the buildings, others free-standing creations.
Address: Budapest, XIV. District, Városliget, Állatkerti körút 6-12.
CENTRAL MARKET HALL
At the Pest side of Liberty Bridge sits the largest covered market in Budapest. This structure, whose roof is covered in Zsolnay tiles, opened in 1897, a time when boats brought in fresh goods on a channel running through it. Today there is no floating market, but there are fresh vegetables, fruit, quality meat, salami and other domestic products. The mezzanine features a row of buffets offering delectable (sometimes overpriced) Hungarian foods: traditional fried dough ("lángos"), goulash soup, stuffed cabbage and Hortobágy crepes. Not only are the food specialities captivating, but the spectacular architecture in the market hall is also impressive.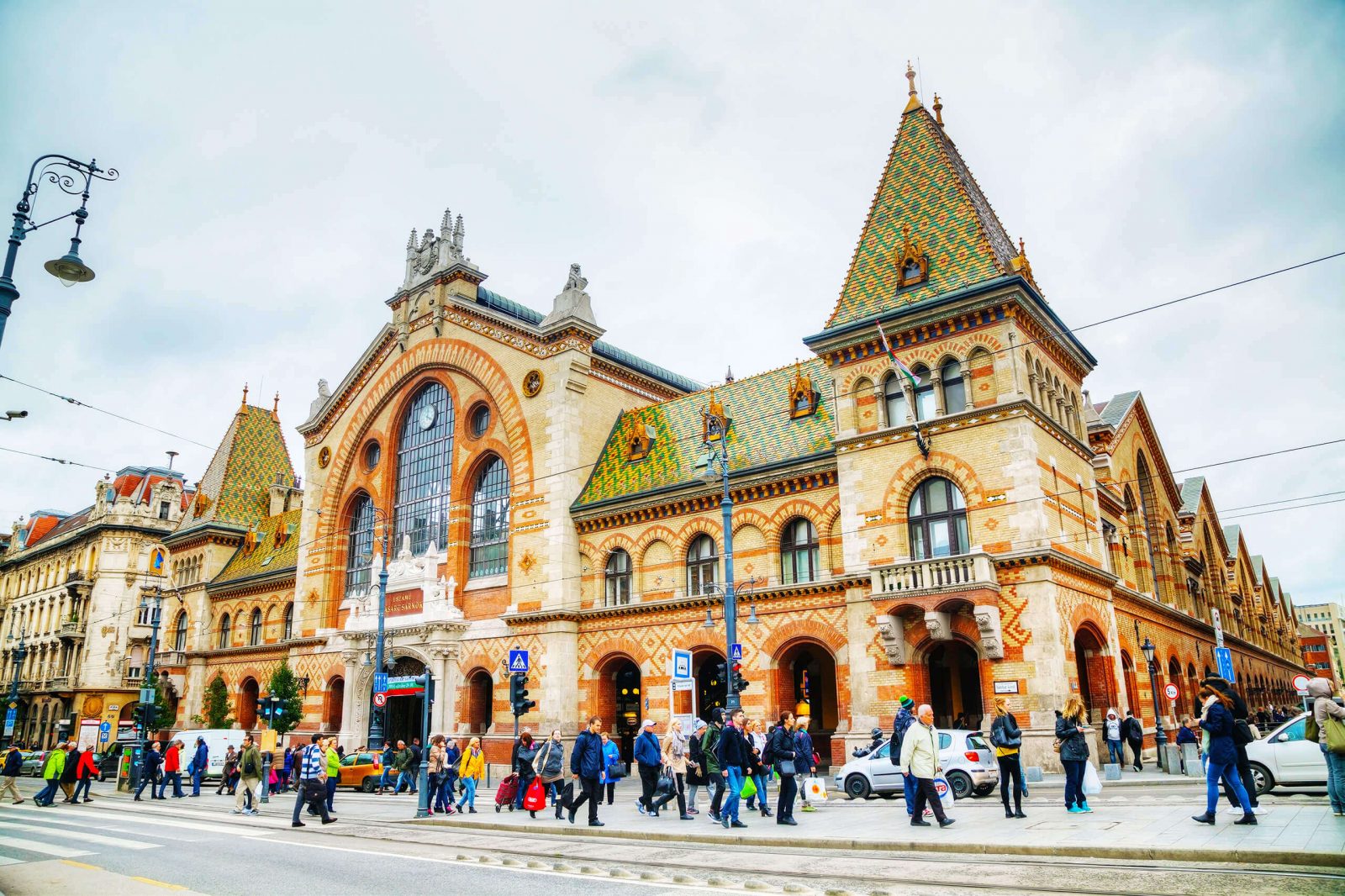 ANDRASSY AVENUE
Running from Deak tér to Heroes' Square, Andrássy út stretches over 2 kilometers, wowing you with its elegant shops, imposing trees and beautiful buildings, like the Opera House, the House of Terror Museum and the most spacious and impressive square of Budapest, the grandiose Heroes' Square, which together with the avenue is part of a World Heritage Site.
THE MICHELIN STAR EXPERIENCE
Borkonyha, Costes, Costes Downtown, Onyx
The Onyx boasts two stars, while the other three hold just one star a piece. The recognition is not without foundation: all four restaurants await enthusiasts of high gastronomy with masterly crafted culinary delights, unparalleled selections of wine and accommodating service.